The addition of a helipad to Floyd Medical Center may be the first noticeable change to the hospital as it transitions to what will eventually be Atrium Health Floyd.
The elevated helipad will be constructed at the updated Emergency Care Center entrance off Second Avenue. The landing pad will have direct elevator access to the emergency department's trauma bays as well as allow ambulances to pass and park beneath.
Some of the prep work for the $4 million helipad project began this week, David Early, vice president of support services and operations, said.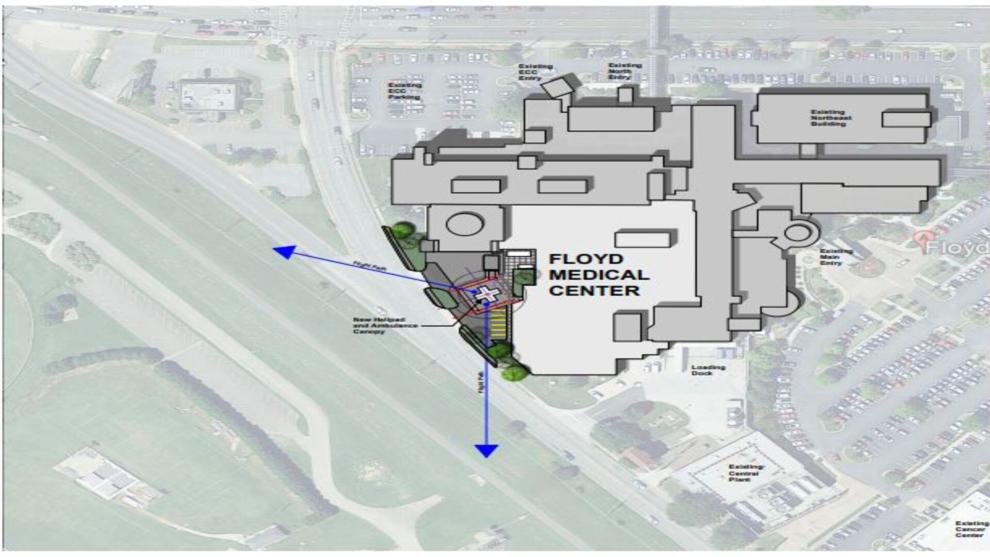 The addition will eliminate the 1.5- mile drive to the current location on Riverside Parkway and cut minutes off the time between a patient's arrival and treatment.
"In a trauma situation, every second counts," Early said. "If you think of the life of this helipad — 30 to 40 to 50 years — think of all the lives that will be saved."
Health
Floyd began as the first designated trauma center in Georgia in 1981, Floyd Medical Center CEO Kurt Stuenkel said, and since then they've constantly been working to improve their standards.
Within the last decade, the American College of Surgeons issued guidelines for Level I and II trauma centers in the United States. Floyd, as a Level II trauma center for the region, has made it a priority to adhere to those guidelines and as part of the process developed a plan for a readily accessible helipad.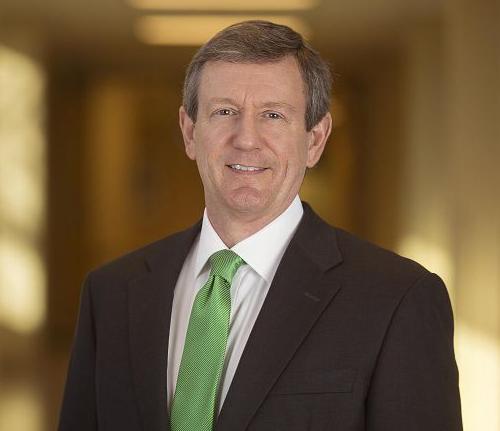 The hospital is the only Level II Trauma Center in Georgia EMS Region 1, which covers 16 counties as well as providing service to four Alabama counties.
In addition, Stuenkel said they've made new arrangements with Harbin Clinic to have available surgeons and specialized trauma surgeons dedicated 100% of the time to Floyd.
"For any trauma patient that shows up, we will have a trauma surgeon ready to go," he said.
They've also brought in Dr. Chad Beck, an orthopaedic traumatologist. Beck cares for patients with complex bone fractures that often occur in car wrecks or other traumatic injuries.
"He's helped us lift the level of care," Stuenkel said.
Hope
Later this year, Floyd will discontinue using its traditional bright green and move to the Atrium Health teal as it also takes on the new Atrium Health Floyd name. Floyd's other properties, Polk Medical Center as well as Cherokee Medical Center in Alabama, will do the same.
"We'll do an unveiling of the brand later this year," Floyd Public Relations Manager Dan Bevels said.
But for now, with the incredible volume of COVID-19 patients coming in to the hospital's emergency room as part of a surge in cases of the highly infectious Delta variant, Stuenkel looks back at what he feels have been good decisions.
One of those decisions was to create a dedicated entrance for the Family Birth Center.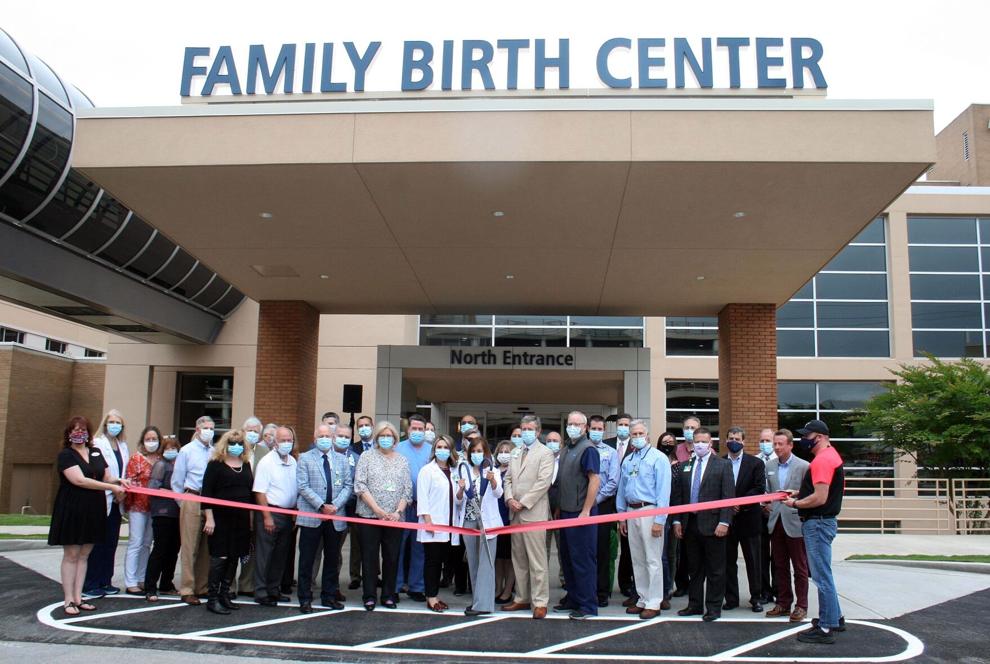 Expectant mothers used to enter the maternity ward through the Emergency Room, and with the current number of COVID-19 patients being treated in the ER, the situation would have been untenable, Stuenkel said.
Now they enter and leave, with their newborn, through that dedicated area.
"We've gotten a lot of great comments from delivery staff and moms," Stuenkel said.
Other renovations have been noticeable on the hospital's campus, from pressure washing the facade of the building to installing tinted windows along a walkway to the parking deck.
Healing
As part of determining best practices there has been a continuing investment in the hospital system's abilities to provide care to the region.
"The Atrium integration has been very exciting," Stuenkel said. "We're working with all of our colleagues within 40 hospitals and comparing notes for best practices."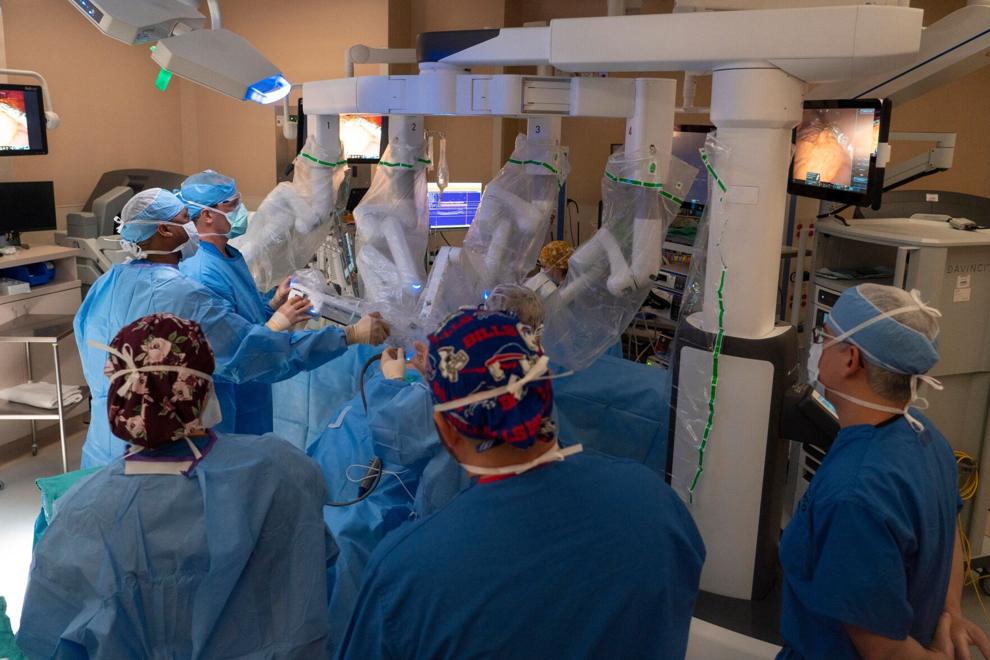 Floyd is investing in two new robotic-assisted surgical systems as part of a $3.9 million project. The hospital will add a DePuy Synthes VELYS Robotic-Assisted Solution, used for total knee replacement surgery, and a second da Vinci Xi Surgical System.
Floyd is also adding another catheterization laboratory, commonly referred to as a cath lab, to the three already at the hospital.
The addition will make four fully functioning examination areas with diagnostic imaging equipment used to visualize the chambers and arteries of the heart.
For all
The newly formed Floyd-Polk Foundation resumes the work done by the Floyd Healthcare Foundation. With the integration into Atrium Health, the foundation was infused with approximately $140 million.
"What we especially want to do is create and identify projects that address disparities of care," Stuenkel said.
Much of the money in the foundation will be reinvested. The earnings from that fund will go toward addressing healthcare disparities in the region, Stuenkel said, and the foundation alongside the More Heart Advisory Board has already made some headway.
The board was formed by Floyd in 2020 and is made up of leaders from minority communities in Floyd, Polk and Chattooga counties.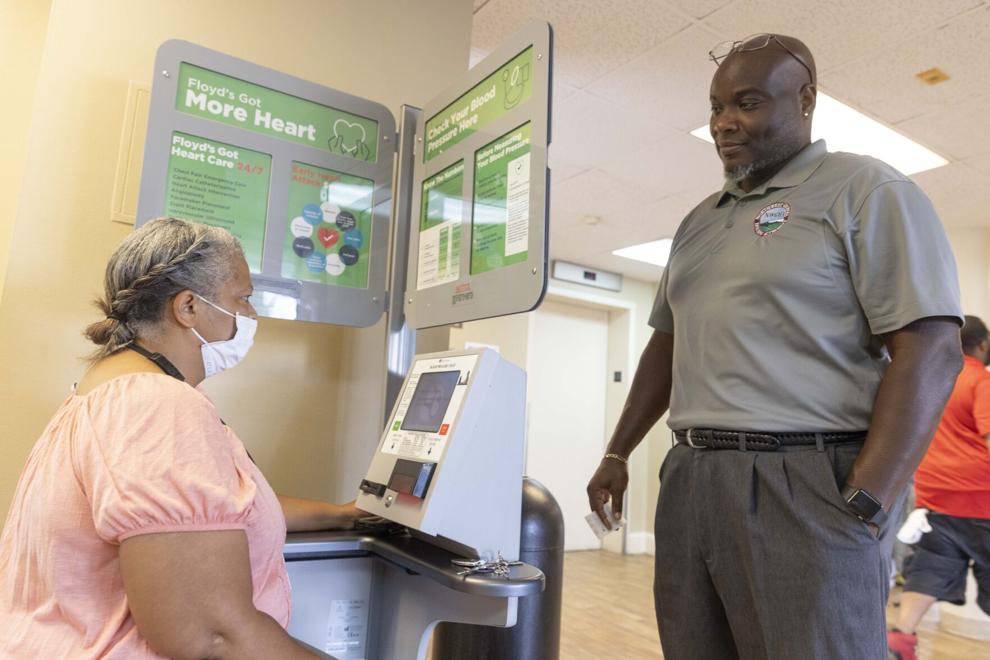 In this case, they specifically targeted high blood pressure in minority and low-income populations.
Through the program, the board installed four blood pressure kiosks, so those who may not see a physician regularly can check their blood pressure.
Lovejoy Baptist Church is home to one of the machines in South Rome and the other three machines are at Wraps Styling Salon on Second Avenue, Frost and Barron Apartments on Fifth Avenue and One Door Polk on North Main Street in Cedartown. Another is planned for placement in Chattooga County.
"That's been a really successful program," Stuenkel said with a touch of pride. "We're going to be doing lots of things like this going forward."